Microsoft's incredible shrinking cloud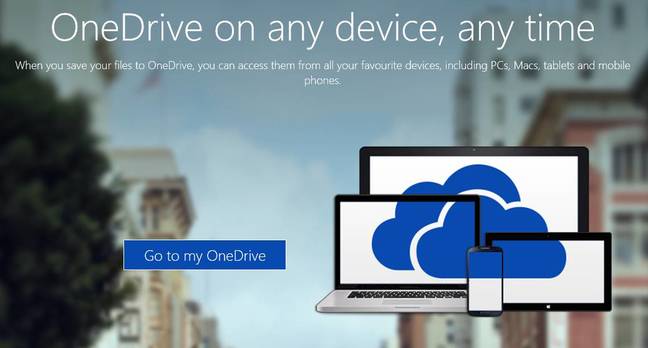 The promise of
OneDrive
(formally Skydrive) was the cloud service for all your devices and all your stuff. With each iteration of the service, both paid plans and free plans, got bigger and better.
Free users that were first got 25gb of free storage. Later on this was reduced to 15gb at entry but it was still a good deal. Hook up a Onedrive app on Windowsphone, Android or IOS and setup photo uploading and you got 15gb more. If you were a loyal user of Bing or other MS services you might even get bonus storage. It was not uncommon for Microsoft's most loyal users of different services to build up 50gb of free storage.
If you had an Office 365 subscription plan at £79.00 a year then as well as 5 licenses for Office you got a mammoth 1tb of cloud storage.
Microsoft's consumer vision of being the centre of consumers' digital lives, storing their important stuff and connecting devices was, in part, the story of OneDrive.
A series of Lumia Windowsphones and low capacity tablets was released with hardly any onboard storage. This was only really credible by saying that people's stuff would be put in the cloud by default. Office 2013 and 2016 stored your stuff to OneDrive by default too.
In 2014 Microsoft announced that Office 365 subscribers could have unlimited storage. This meant that £79.00 per year bought you as much space as you can use and 5 Office licenses. Forget Office this was a great cloud deal.
Yesterday (2nd Nov 2015) this all ended with a
OneDrive blog post
. Microsoft said that people were 'abusing' the the unlimited plan by storing too much. Up to 75tb in some cases. There is the obvious point that if something is unlimited you can't abuse it by storing too much. Most Internet providers and mobile operators have "acceptable use" clauses in agreements defining what they regard as abusing 'unlimited' plans. Microsoft could have quite easily announced a variation of their user agreements to put an "acceptable use" clause in so as to curtail the almost industrial use of OneDrive. They didn't do that.
What Microsoft actually did was change the whole structure of their offer from top to bottom. Some plans disappeared and doubled the cost of the storage. The free tier would be reduced to 5gb next year. So this removed all the bonuses of loyal Microsoft supporters in one hit. Users of low cost Lumia devices will find their photos won't backup to the cloud because it will be full. Users of other devices will have their cloud storage reduced too.
In effect the Microsoft cloud just shrank by around 75% for normal users and 90% for many of Microsoft's loyal crowd.
The first effect of this is to make the 'cloud first, mobile first' strategy of CEO Satya Nadella look a bit weak and probably undermines it. This also kills trust in Microsoft's cloud strategy for consumers and is a big boost for other players. The reason why its a boost is technical. The OneDrive sync was terrible. It was slow and sometimes literally took hours to catch up. You could overlook this in a free tier but not when you are paying.
The best general storage deal for consumers now is
Kim Dotcom
and
Mega
. Accused by the US motion picture industry of being home to pirates his site offers 50gb of free storage. The added advantage is all the storage is encrypted so he is portrayed as an Internet freedom advocate. The storage is located in New Zealand for those concerned about privacy and spooks monitoring data.
Android phone users get unlimited photo storage from Google if you put their photo app on you phone. Google also provides 15gb of free drive storage. Now a better choice than OneDrive's free tier.
Amazon are also in there. Prime membership also gives you unlimited photo storage and for £6.00 a year there is 20gb of storage on the Amazon drive. Not free but a better deal than Microsoft are offering.
If you need to move your cloud then consider
Mover
. A free service for home users to move their data between providers.
OneDrive is about to get smaller and less useful in the free tier. Microsoft seem to have created a self-inflicted publicity nightmare with the Twitter tag #onedrivegate by hitting their most loyal users After years of trying to shake off a reputation as corporate monopolist and having a self-declared aim of wanting people to 'love Windows' this announcement surely sets them back years.